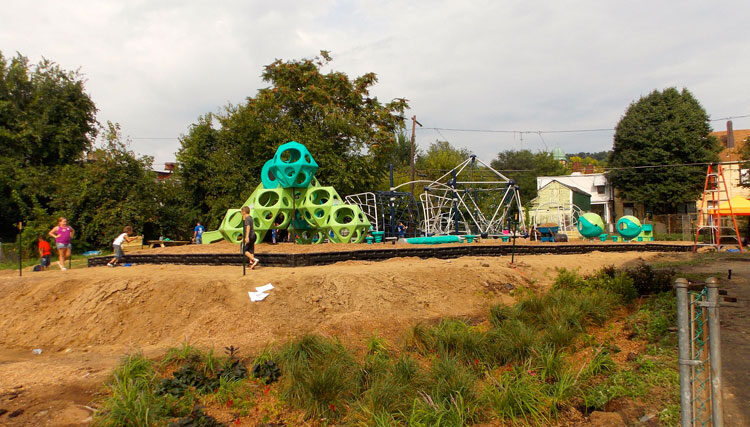 OWN Celebrates the Entrepreneurial Soul
A Legacy of Support for African-American Leaders in Business.
On Mother's Day in 1991, entrepreneur Ola Jackson received a greeting card and check from her husband, Daryl, and son, Armon, that changed the direction of her career.  The greeting card read, "Happy Mother's Day from the staff of Jackson Communications," later changed to OWN: The Onyx Woman Network. Her "staff" were her husband and son, and the business was rooted due to a family dilemma. A year earlier, Armon was diagnosed with autism, which motivated Jackson to become self-employed so that she could work from home and be accessible to meet her son's ever-changing needs.
Twenty years later, her business is now celebrating its anniversary for giving voice to female entrepreneurs and entrepreneurs of color in Pittsburgh.
In honor of her anniversary, the award-winning publisher, who last year won the SBA Minority Champion Award for her advocacy of minority-owned businesses, will celebrate 20 distinguished business owners and business advocates during a reception to be held on Thursday, August 18, 2011 at the Hill House Kaufmann Center Elsie H. Hillman Auditorium.
The distinguished leaders have been in business for decades or have supported minority business ownership over the years. They have served as inspiring role models, mentors, and trailblazers.
The event is co-sponsored by E. Holdings and FedEx Ground.
The list of honorees include:
Janai Williams, Principal, E. Holdings
Ruth Byrd-Smith, Dept. of Minority, Women, & DBE
Grace Robinson, State Farm Insurance
Chris Moore, Radio and Television Personality
Doris Carson, African-American Chamber of Commerce
Rod Doss, The New Pittsburgh Courier
Eric Strong, Strong's Cleaners
Lynne Hayes-Freeland, The Lynne Hayes-Freeland Show
Rosemary Crawford, Crawford McDonald, Esq
Connie Portis, The Black Pages
Bev Smith, The Bev Smith Show
Vice Chancellor Robert Hill, Public Affairs University of Pittsburgh