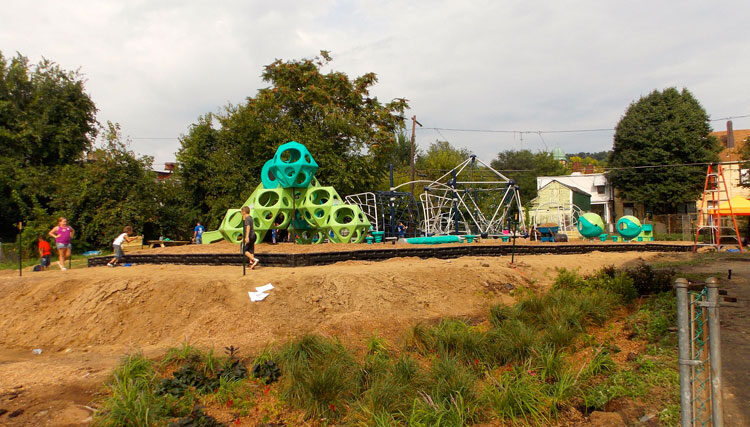 E. Holdings Volunteers with KaBOOM!
E.Holdings, Inc. staff volunteered on November 11, 2016 to help build a KaBOOM! playground in Pittsburgh. KaBOOM! is a national non-profit organization dedicated to ensuring that all kids get a childhood filled with the balanced and active play needed to thrive. KaBOOM! partners with local organizations to build playgrounds throughout urban areas. The playground was installed at A Second Chance, Inc. (ASCI), a non-profit organization committed to providing a safe, secure, and nurturing environment to children who are being cared for by their relatives. Participating in the KaBOOM! build provided an opportunity for E. Holdings to show its support of the community, living out our mission statement of, "Connecting People and Place."
Our staff collaborated with other local volunteers to unload playground equipment, sort and create construction kits, design signs advertising the program, and cut and paint lumber for a variety of playground projects (e.g. park benches, trash bins, flower planters). Thank you to KaBOOM! and ASCI for this great opportunity!