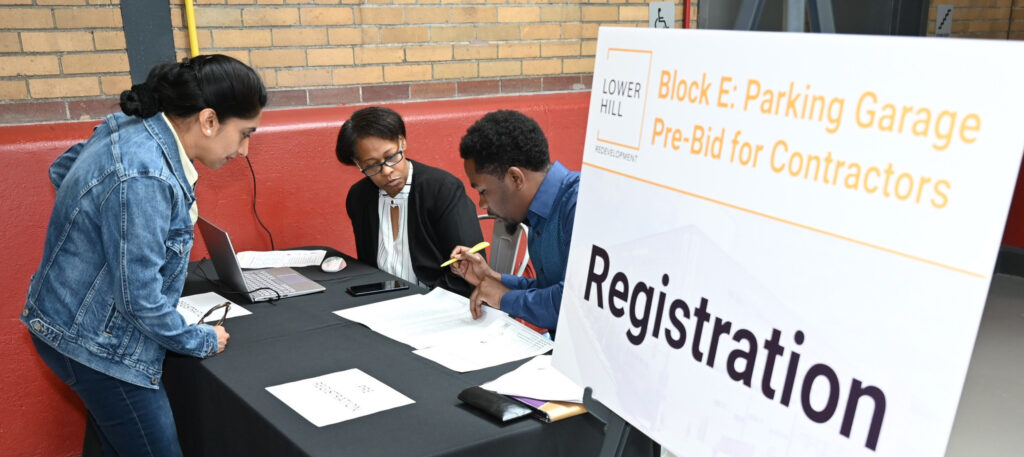 Lower Hill Redevelopment Bid Meeting
The Lower Hill Redevelopment Project officially opened bidding on it's Block E: Parking Garage Project at a pre-bis meeting hosted by the Buccini/Pollin Group, Carl Walker Construction, and E. Holdings Inc. on Thursday June 22, 2023. 
The Block E: Parking Garage Project is the second construction project of the Lower Hill Redevelopment. The Redevelopment includes 28 acres of the Lower Hill District and has been divided into project Blocks. Block E consists of an entertainment venue and parking garage. The pre-bid session held on Jun 22, 2023 was specifically for the Parking Garage portion of Block E.
Janai Williams-Smith spoke at the pre-bid meeting a the minority, women, and disadvantaged business enterprise (MWDBE) liaison. E. Holdings, Inc. has been a part of the Lower Hill Redevelopment since early 2021. Our team has helped reach out to local MWDBE and Hill District based firms to encourage participation in the project. The goal for the project is to have at minimum 30% of work completed by minority firms and 15% by women owned firms. The project has also committed to 20% if more minority labor force, including local residents of the greater Hill District community.
Learn more about the project here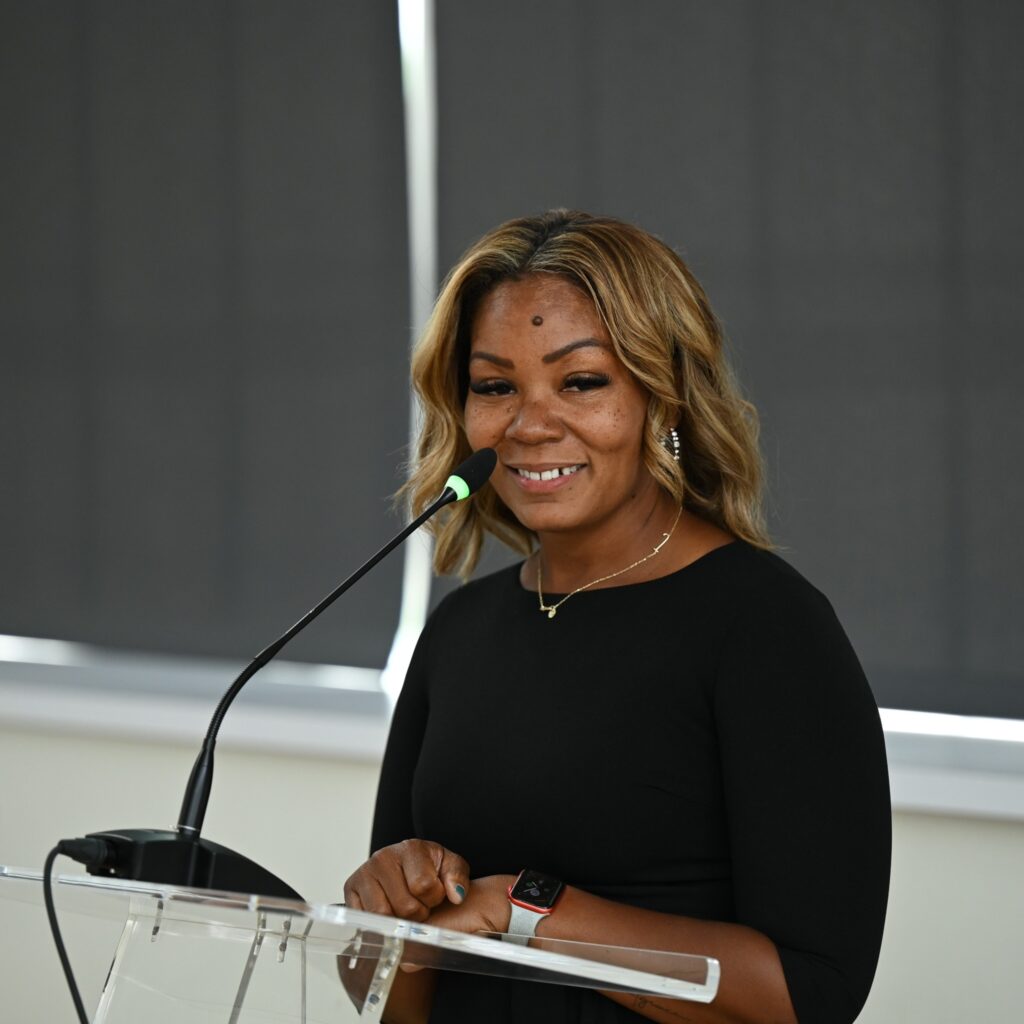 All photos courtesy of the Buccini/Pollin Group