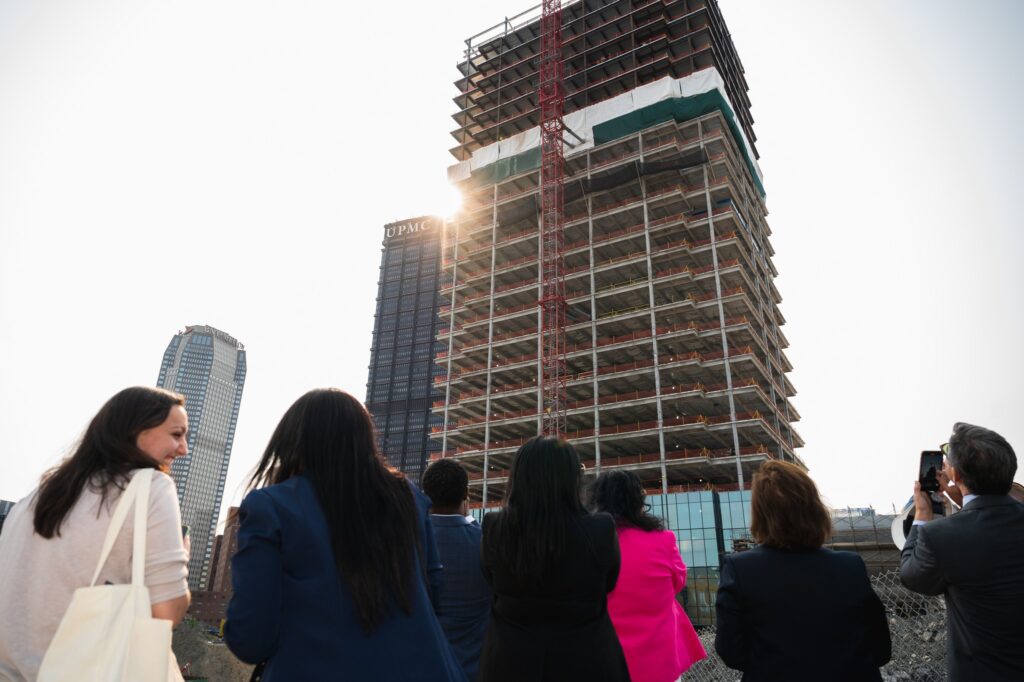 E Holdings speaks at FNB Financial Center Ceremony
During a ceremony on Thursday, May 18th, the final construction beam was placed atop the 26-story FNB Financial Center. The center is the first project of the Lower Hill Redevelopment project.
Construction of the center began in September of 2021 and slated to be finished in 2024, it is currently about 60% complete. The tower will serve as the new FNB headquarters.
E. Holdings, Inc. participated in the Lower Hill Redevelopment project by offering diversity coordination, communications and outreach, and reporting. To date we have reached out to over 400 minority and women-owned businesses in the region as part of efforts to bridge the gap between these businesses and work available as part of the redevelopment.
The FNB Financial Center project has successfully awarded $25.5 million in contracts to Black-owned businesses and $8.6 million to women-owned businesses.
Janai Williams was honored to speak at the topping off ceremony and re-iterated the importance of coming together to make a change that supports the community and builds a legacy for the next generation.
Read the Trib article here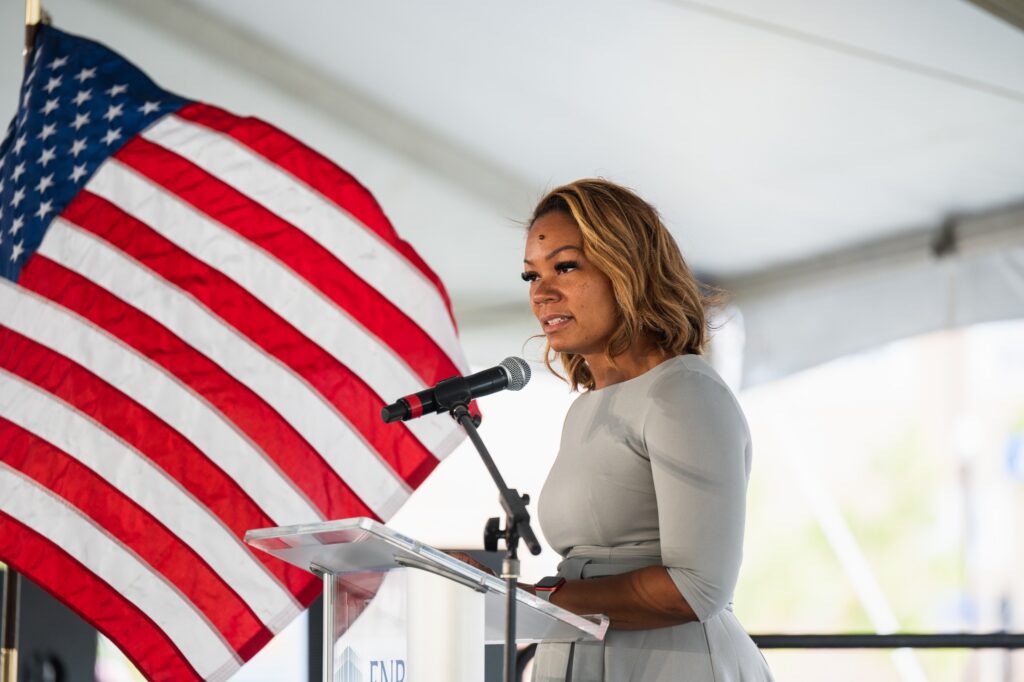 All photo courtesy of the Buccini/Pollin Group and TRIB